Your creative partner
Hello, I'm David Wildish, an Illustrator and Director at Dart Creative Ltd. A Graphic Design and Illustration studio based in the heart of Wiltshire, Dart Creative is trusted by an exciting mix of clients and businesses to provide dependable creative support that stands out from traditional offerings. With 14 years professional experience and technical knowledge, we take great pride in producing quality print design, publishing & layout design, bespoke vector graphics, and a whole host of expertly crafted marketing material.
Graphic Design & Branding
Bespoke Digital Illustration
Publishing & Layout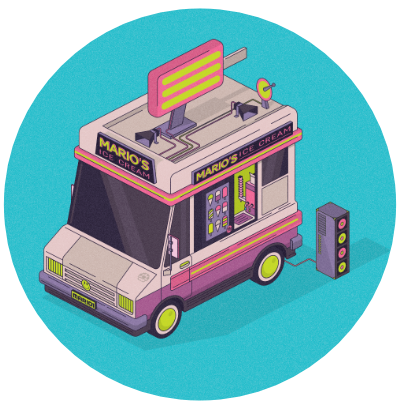 Don't be shy, say hello

Whether you're a Marketing Manager looking for effective creative material, a Design Agency looking for bespoke vector illustration, or a new start-up looking for branding, Dart is your perfect creative partner, call and speak to David Wildish or email us on the link below.
Telephone: 07701 089 188
Email: hello@dartcreative.uk
Dart Creative Ltd. Gemini House, Hargreaves Road, Swindon, Wiltshire, SN25 5AZ